Posted by

Pardridge Insurance Agency, Inc.

on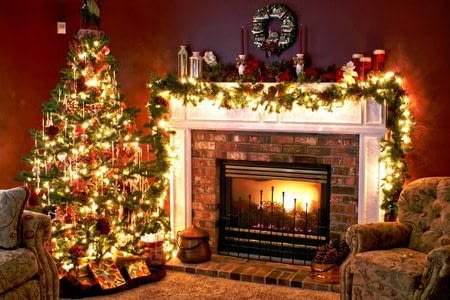 As the holiday season approaches, homes will soon be glowing with decorations both inside and out, delicious foods will be baked, menorahs lit, and carefully wrapped packages will appear under Christmas trees. Though often forgotten, the season and its traditions pose an increased risk for fire hazards.
"In the 31 years that I have been conducting fire investigations, I have heard countless times, 'I always thought it would happen to someone else.' The truth is that fires can happen in your home, and there is a much greater chance that they will unless you review your home safety," said Kevin Dunkin, special investigations supervisor for Grinnell Mutual Reinsurance Company in Grinnell, Iowa.
Grinnell Mutual recommends following these safety tips so a holiday celebration doesn't go from joy to disaster.
Check smoke alarms

Make sure that you have working smoke alarms, and that there is at least one on each level of your home. Test them, and don't remove the battery to power a new toy or game 'just for a little while.' It is recommended that there be a smoke alarm outside and inside of every sleeping room. They can be mounted on the ceiling (12 inches away from the wall) or on a wall (four to 12 inches from the ceiling.) Smoke alarms should be replaced if they are over 10 years old. Batteries need to be changed each year. An easy reminder is to change your clocks and your batteries at daylight savings time. Placing carbon monoxide detectors throughout your home is also recommended and may be required by your state or local statute. Carbon monoxide detectors are required by state statute in 25 states in the U.S. The number of states requiring these detectors increases annually. Learn what your state requires at http://www.ncsl.org/issues-research/env-res/carbon-monoxide-detectors-state-statutes.aspx.
Take precautions with candles
Fire losses involving candles also increase at this time of the year. From small scented votive candles to large table centerpieces, candles in use too close to combustibles will start a fire. The simple act of opening or shutting a door can create enough air movement to knock over a candle or cause a decoration to come in contact with a lit candle. Curious pets and children should also be kept away from any open flame.
Check the cords

Illuminated holiday decorations should be checked for damage to the cords or light sockets before using them. Even if they are new, they may have been damaged before you bought them. Plan your displays so that you keep use of extension cords to a minimum. Cords need to be checked for damage such as broken wires, cut insulation, or plug damage. Never use an indoor-rated cord outside because exposure to moisture and other elements can create a fire or shock hazard. Consider using UL Listed portable ground fault circuit interrupter (GFCI) devices to prevent potential electric shock near exterior holiday displays where snow or moisture may be present within or near electrical connections. These relatively low cost safety devices can be found at most home improvement stores, hardware or electrical equipment supply stores or online by entering "portable GFCI cords" in your internet search engine. To improve fire and personal safety, confirm that all electrical cords, timers, GFCIs, etc., used in holiday displays are UL Listed.
Keep house numbers visible
When decorating outside, do not cover the house number or disable the porch light. Emergency personnel need to find your house easily if there is a fire.
Make a fire escape plan
The reality is that fires happen. Sit down with your family and decide on a fire escape route with two ways out of your home and a meeting place nearby.
"Don't be 'that someone else.' Just a few moments of your time can help ensure that your family, friends, and guests are kept safe in your home during the holidays and all year round," said Dunkin.
Call us at Pardridge Insurance (815-758-4447) if you have any further questions or need to review your insurance needs.
Filed Under: Home Insurance, Homeowners Insurance, Insurance Agent
|
Tagged With: fire safety, insurance, Sycamore