Posted by

Pardridge Insurance Agency, Inc.

on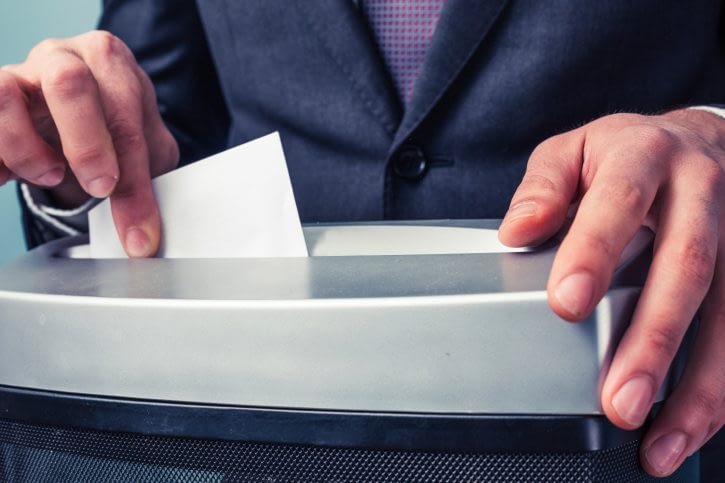 Editor's note: Navigating your finances, not to mention your life, in your 20's can feel overwhelming… but it doesn't have to be. Follow our blogger Abby as she figures it all out in her new series "Adulting: I Can't Even… and So Can You!"
I'll admit it: Now that I'm closer to 30 than to 20, I've got my grown-up swagger going on.
During the first half of my twenties, I paid off my car, I adopted a dog, and–thanks to the help of an artsy friend–my first place was featured on the mothership of all renter blogs: Apartment Therapy.
Yeaaaaah! What up, adulthood! I got this!
But in between grown-up stuff like contributing to my retirement savings and actually caring about the difference between soluble and insoluble fiber (link for the lazy), I realized I had a problem.
A paperwork problem.
To clarify: I'm not a slob. I zap dust bunnies and dirty dishes like nobody's business. But when I find an old car insurance card from six years ago… Well, that looks awfully official. I might need it later. So off it goes to the back of the glove compartment, along with that receipt from an oil change 75,000 miles ago. (Better to have it piled up somewhere than to not have it if I need it, right?)
Friends, I needed an intervention–so I did some research, and here's what I found. (You're welcome.)
#Adulting: The Ultimate Guide to Organizing Your Important Paperwork
First things first:
Keep this stuff for a year or less:
Keep this stuff on file (but review it once a year to keep it up to date):
Don't even think about throwing these things away:
Knowing the basics of what to keep and what to shred gave me peace of mind now that my personal information is under control. I'll be the first to admit I'm no expert, but my system works for me–even if it's not Pinterest-perfect. (On that note: Who honestly has a room fully devoted to chic, color-coded filing cabinets? Do these people sleep?!) _____________________________________________________________________________
Identity thieves can steal information from your personal documents and use it to open fraudulent accounts, make unauthorized purchases and more. That's why it's worth considering Identity Recovery Coverage from ERIE. Covered costs include lost wages, costs of supervising children or elderly relatives while you sort things out, certain legal fees, fees for refilling applications and more. Talk to an Erie Insurance agent in your community to learn more and get a free quote.
Filed Under: Blog, Insurance News
|
Tagged With: Important Paperwork, insurance, Organizing, Sycamore