Posted by

Pardridge Insurance Agency, Inc.

on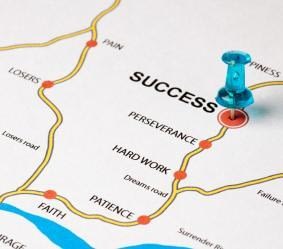 Being lost is no fun. One wrong turn, and you can wind up desperately stranded in the woods. The easiest way to stay on the right track is to have a map firmly in hand. It's true when you're traveling, and it's true in life. Erie Insurance agents may be located across 11 states and the District of Columbia, but they're all united by a common map.
For us, that map is the guiding principles of Erie Insurance. We just look to these simple directions:
Follow the Golden Rule: Treat others as you'd like to be treated.
Stick together: At ERIE, both agents and corporate employees work together for the greater good of our policyholders.
Veer to the right: We follow the highest ethical standards. Honesty and dedication are critical in all aspects of our relationships with Customers.
Above All in ServiceÒ: When all else fails, when the path is dark and twisting, all that our agents need to remember is to always give you the best in service. It's always the right thing to do.
It's a simple map, but we at Pardridge Insurance are careful to follow the directions to the letter. So you can relax: we'll always show you the way. Give us a call today at 815-758-4447.
Filed Under: Blog, Insurance News