Posted by

Pardridge Insurance Agency, Inc.

on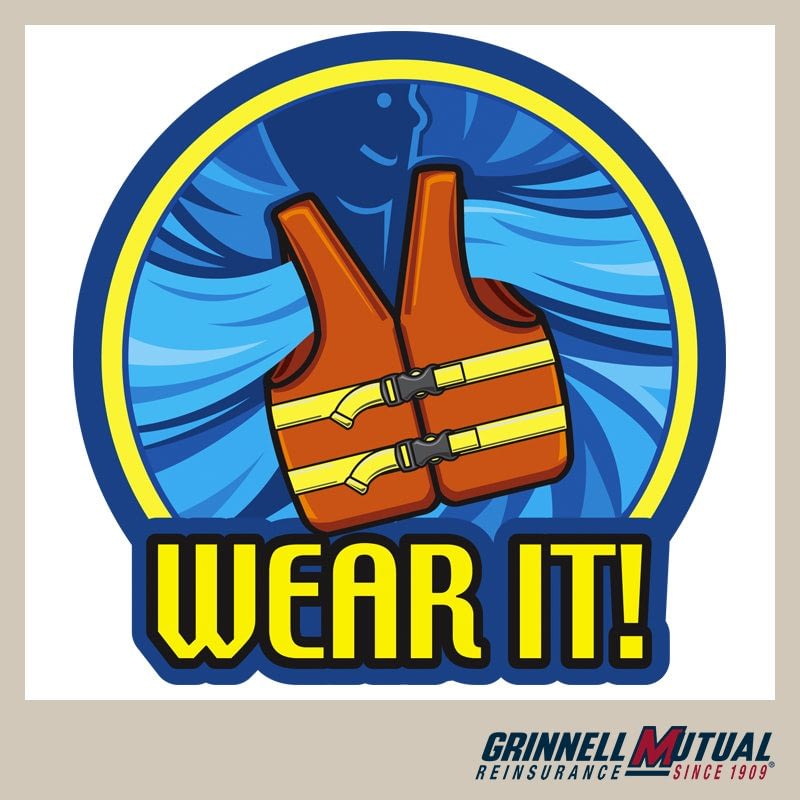 Most boaters know they're required to have a U.S. Coast Guard-approved life jacket on board for every passenger. But having the jackets on board isn't the same thing as wearing them.
The good news is that today's life jackets are much more comfortable, lightweight, and stylish than the bulky style most boaters remember. Some life jackets use inflatable technologies. They may resemble a pair of suspenders or a belt pack that inflates automatically when immersed in water.
When there's an accident or other emergency, there may not be time to locate life jackets for yourself and your passengers, who may include small children. In 2012, almost three-fourths of boating accident victims drowned; 85 percent of those who drowned were not wearing a life jacket, according to U.S. Coast Guard statistics.
Life jacket tips
Try it on.
Life jackets come in a variety of shapes, sizes, colors, and materials. No matter which life jacket you choose, be sure it's right for you. Check the manufacturer's ratings for your size and weight. A jacket that is too big may push up around your face while one that is too small may not keep you afloat.When you put on the life jacket, make sure it is properly zipped or buckled. Raise your arms straight up over your head while wearing your life jacket and ask a friend to grasp the tops of the arm openings, gently pulling up. If there is excess room above the openings and the life jacket rides up over your chin or face, it does not fit properly.
Choose the right one.
Life jackets are available for a variety of recreational activities. For anglers, vest-style life jackets come with features such as pockets and clips to replace the fishing vest. For personal watercraft such as jet skis, life jackets are rugged and buoyant with multiple buckles designed to stay secure through impact with the water. For canoers and kayakers, they have large arm holes to allow ease of movement."Every day I hear about the grim consequences of not wearing a life jacket while boating," said Rachel Johnson, executive director of the National Safe Boating Council, the lead organization for the Wear It! campaign. "You can still have fun on the water while choosing to always wear a life jacket and boating responsibly."There are even life jackets for your four-legged friends. It's helpful to purchase one with a handle on top to easily pull your pet out of the water, if needed.
Don't wait for an accident.
In an accident, even great swimmers can get worn out and may not be able to tread water for the length of time necessary to get help.
On recreational boats, children under 13 years old must wear a U.S. Coast Guard-approved life jacket unless they are below decks or in an enclosed cabin. Check with your local Marine Law Enforcement for the laws where you are boating.
Prior to leaving the dock, go through a safety checklist. At the top of the list is confirming there is an adequate number of life jackets, one for each passenger, and that they are being worn.
For more information
Visit the National Safe Boating Council's Safe Boating Campaign at safeboatingcampaign.com for more information about safe boating.
Filed Under: Blog, Life Insurance, Recreational Vehicle Insurance
|
Tagged With: Boat Safety, life jackets