Posted by

Pardridge Insurance Agency, Inc.

on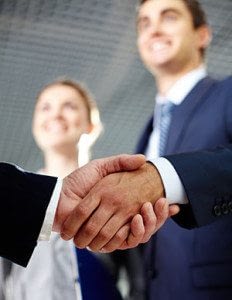 Finding the right insurance agent is an incredibly important decision—and it can be incredibly hard. There are dozens of factors to consider when choosing your insurance agent, and you might have to meet with several (including a few frogs) before you find one that fits your life, your style, and your situation. Many people may be tempted to choose an agent based solely on price. Price is a big consideration, but here are a few other items to consider when choosing an insurance agent:
Listening: Does the agent pay attention to what you say, and take notes on your situation?
Knowledgeable: Is the agent knowledgeable about the products he or she is offering? Can they answer your questions, or do they offer to find answers to questions they don't know, rather than glossing over your concerns?
References: Don't be afraid to ask for references! It's always important to see what the agent's other policyholders have to say about them. If they can't or won't offer references, be wary.
Courtesy: Did the agent come on time, or let you know that they'd be late? Did they treat you the way you'd want to be treated? If they can't do these simple things on a sales call, how will they treat you when you have a claim?
Your relationship with your agent is important. We hope that you'll give us a chance to sit down and talk to you about your insurance needs. At Pardridge Insurance, we know we can prove to you that we're the prince of insurance agents, and not the frog.
Give us a call today at 815-758-4447. We look forward to speaking with you!