Posted by

Pardridge Insurance Agency, Inc.

on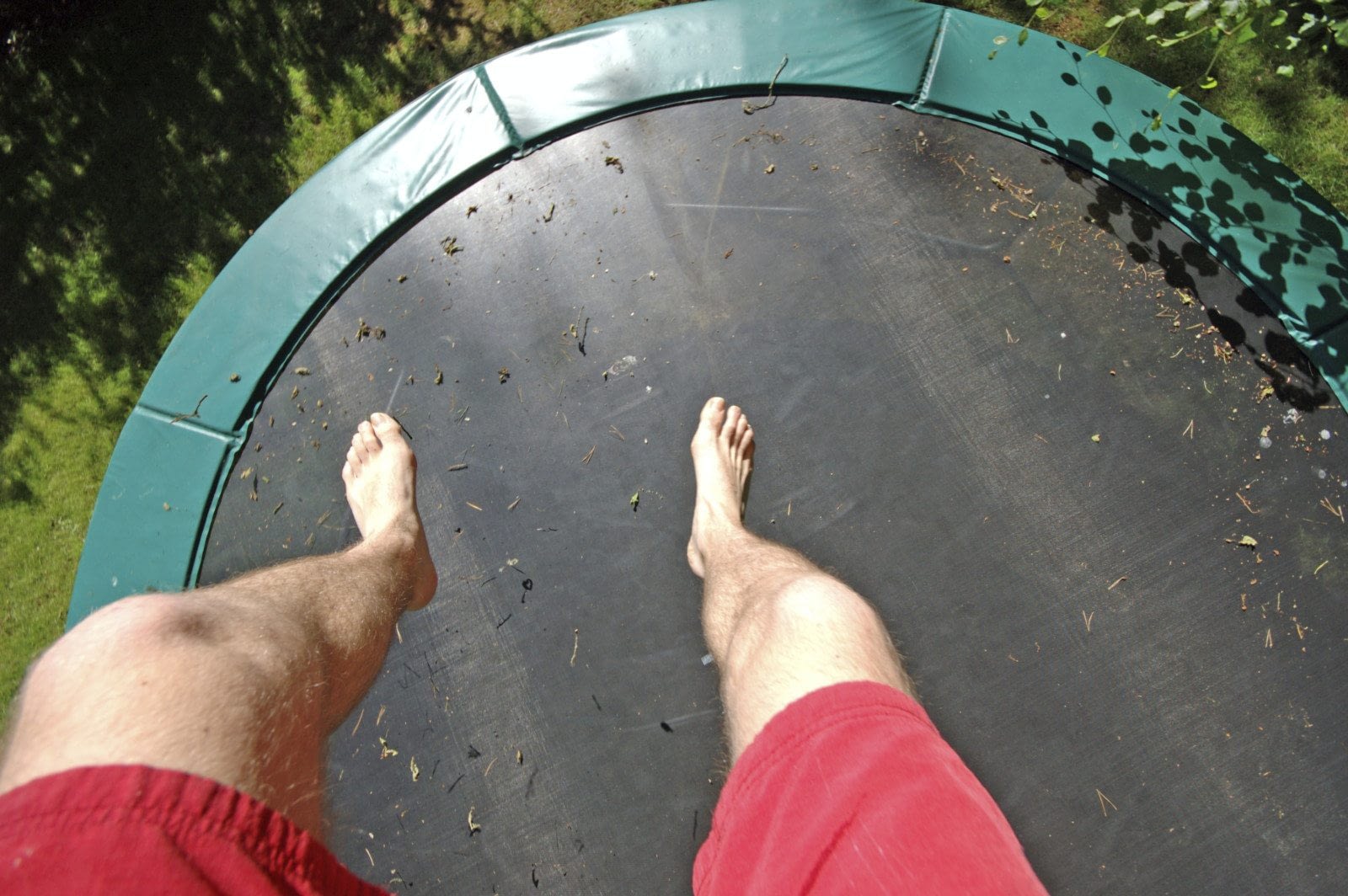 Backyards aren't just for baseball and burgers any more. For many Americans, the backyard has become a haven to unwind, have fun or entertain in style.
Of course, the more activities and backyard equipment — hot tubs, built-in fire pits, swings, trampolines, pools and barbeque grills — the higher the risk potential. Knowing some safety tips up front can prevent future problems.
"Preventing hazards will not only make your backyard more enjoyable, it can also keep homeowners premiums low by reducing claims," says Terry McConnell, vice president and manager, Personal Lines Underwriting.
Help keep your backyard hazard-free with these everyday guidelines.
POOLS. Each year, more than 600 Americans drown in swimming pools and another 43,000 are injured.
The Home Safety Council suggests:
Never swim alone. Regardless of your experience and skill level, you should always swim with a buddy. Children should always be supervised.
Homeowners should install pool fencing that is at least 5 feet high and equipped with self-locking and self-closing gates that prevent children from accessing the pool area without an adult.
In case of emergency, be prepared. Have a lightweight pole measuring at least 10 to 12 feet long, a ring buoy with line, life vests, a cordless telephone and emergency phone numbers within easy each.
GRILLS. Don't burn the steaks — or your deck. Careless grilling habits lead to thousands of fires each year, according to the National Fire Protection Association.
To ensure your cookout doesn't go up in flames:
Never leave a grill unattended.
Keep your grill away from the side of your home and other flammable objects.
Regularly check hoses on gas grills for leaks and breaks.
LAWNMOWERS. To increase the chances that the only thing your lawnmower cuts is the lawn, the Home Safety Council suggests:
Don't wear clothes that could get caught in a mower's blade.
Before you mow, check your lawn for broken sticks, stones and toys — or anything else that could shoot out from under the mower. A mower can throw an object at 200 mph, causing serious injury.
After the mowing is done, remember to put all of your lawn and garden tools in a safe place.
SWING SETS. The American Academy of Pediatrics recommends parents take the following steps to keep their children safe and happy:
Look for screws and bolts that are broken, rusted or not capped.
Swing seats should be made of something soft, not wood or metal.
Home playground equipment should be properly put together on a level surface, be anchored to the ground and have an energy absorbent material such as sand, rubber or wood chips underneath.
TRAMPOLINES. Want your doctor's advice about trampolines? Don't get one.
The American Academy of Pediatrics recommends that parents never allow their children on trampolines. Still, if you must, the U.S. Consumer Product Safety Commission offers this advice:
Allow only one person on the trampoline at a time.
Do not attempt or allow somersaults.
Do not allow a trampoline to be used without shock-absorbing pads that completely cover the springs, hooks and frame.
Do not use a ladder with the trampoline because it provides unsupervised access by small children.
Campfires. Every good camper knows where there's smoke there had better be water. As the appeal of backyard fire pits heats up, the U.S. Fire Administration also recommends:
Check local laws to see if there is a ban or any restrictions on backyard fires.
Stir coals with a shovel to make sure that the flames are out.
Never leave a campfire unattended and have water nearby.
Hot tubs. Few moments are more relaxing than sliding into a steaming hot tub. Yet, sometimes these tubs are too hot to handle — and pose a drowning risk as well.
The Consumer Product Safety Commission suggests:
Always use a locked safety cover when the spa is not in use.
Only allow children in the hot tub if there is constant adult supervision.
Don't let the water temperature exceed 104 degrees Fahrenheit. This may lead to dizziness, nausea and dehydration.
Know the location of the emergency shut-off switch so the pump can be turned off quickly.
Republished from www.erieinsurance.com (https://www.erieinsurance.com/home-insurance/home-safety/backyard-haven-or-hazard)
Call your local independent insurance agency Pardridge Insurance at 815-758-4447 for any further questions!
Filed Under: Blog, Home Insurance, Homeowners Insurance, Life Insurance
|
Tagged With: backyard hazards