Posted by

Pardridge Insurance Agency, Inc.

on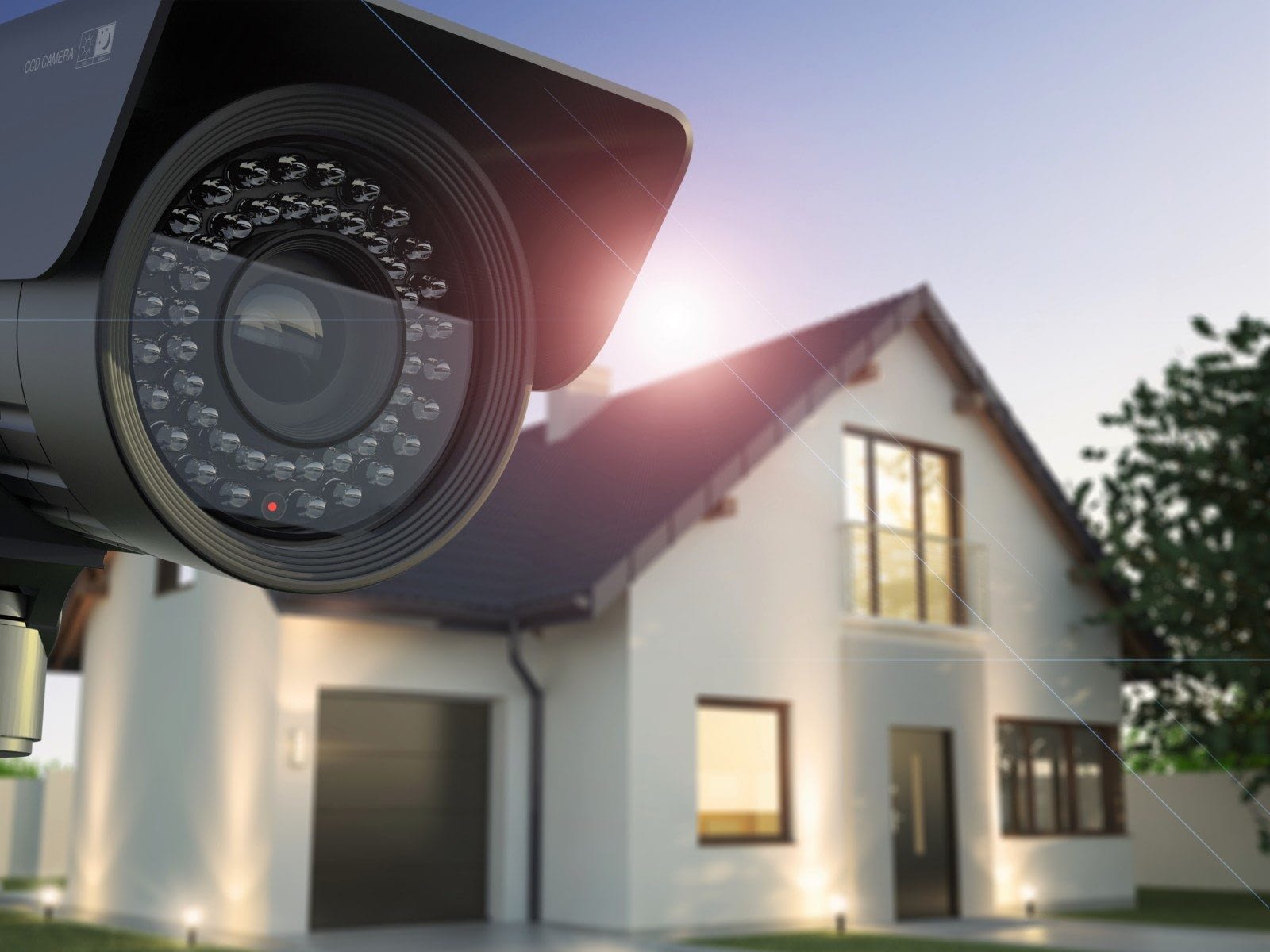 When you think of home security, you probably imagine expensive, intricate systems that cost more than you're willing to shell out—especially after buying a new home.
But that's not always the case. Good home security doesn't require a pricey, state-of-the-art system. In many cases, small changes and habits are all you need to keep burglars at bay.
Keep these five security tips in mind as you move into your new home. They can save you from spending on an expensive system, while enjoying the same peace of mind.
1. Fake cameras actually work. Fake security cameras sound funny—and ineffective—but don't rule them out. Not only are they a fraction of the cost of an actual security camera, but, "Most fake security cameras have a noticeable blinking LED light that deters criminals at night when they're most active," according to home security experts. If the light stops blinking, just replace the batteries.
Purchase a few to place around the front and even rear entrances to your house to provide maximum protection. Don't forget to pair them with "This home is protected by…" security stickers. These stickers can be purchased for less than $10 online. This makes your fake cameras seem even more real.
2. Fewer windows=good move. Adding more windows to boost the amount of natural light into your home might look good, but they make your house a more attractive option for intruders. Nearly 30 percent of burglars gain access to a home through an unlocked door or window—and windows on the first floor are especially common targets. It's easy to forgot to lock windows after opening them to get fresh air, and that can be a costly mistake. If your garage door has windows, tint them so intruders can't see if you're home or away. The same goes for your front door and first floor windows—invest in blinds and keep them closed for the best line of defense. You can also put a frosted coating on the lower half of your windows, which only lets outsiders see only through the top half. These come in peel and stick form, so you can make this update quickly and economically.
3. Make your home look occupied. It's become increasingly common for break-ins to occur during daylight hours, since most people are away at work, the kids are at school and the neighbors aren't out and about to notice anything suspicious. Here are a few ways to make your home look more active during the day to deter potential burglars:
Have landscapers come at all different times of the day so there's someone there in the morning, afternoon and evening. It will be harder for burglars to spot a pattern this way.
Keep lights on in the most visible rooms in the house. You can install a timer to have them turned on and off if you don't want them on for eight hours straight.
Don't let mail pile up while you're away, which is a clear sign that no one is home. Ask a friend or neighbor to pick it up each morning and leave it in your home. This way, if anyone is watching, it appears as though people are checking in and going in and out of the home.
4. Consider your landscaping. Believe it or not, your landscaping can deter criminals. People who are attempting to break into a house want somewhere to hide if the mailman drives up or a neighbor comes outside. If you have large trees or bushes planted along the first story of your house, it gives burglars a great place to wait it out.
Avoid this easy hideaway by keeping your landscaping simple, trimmed and polished. Plant bushes that are low to the ground and provide maximum protection—think rose bushes or citrus plants that have spiny leaves. Also consider using gravel instead of mulch so you can hear when someone approaches your home.
5. Video doorbells are worth checking out. One new way to keep your home safe and deter your kids from opening the door to strangers is a video doorbell. More affordable than most security cameras, these easy-to-install gadgets provide on-demand video, a live view of your front porch at all times and motion detection alerts sent straight to your smartphone.
Several of the newer models allow two-way audio so you can communicate with anyone who rings your doorbell, even if you aren't home. These are a great security feature if you have kids who open the door for strangers or if your door doesn't have a peephole.
Republished from www.erieinsurance.com
Jessica Thiefels has been writing for more than 10 years and is currently a lifestyle blogger. She's written for Reader's Digest, AARP, Lifehack, Homes.com and more. Follow her on Twitter @Jlsander07 for money-saving ideas, health tips and more.
Filed Under: Blog, Homeowners Insurance
|
Tagged With: homeowners insurance